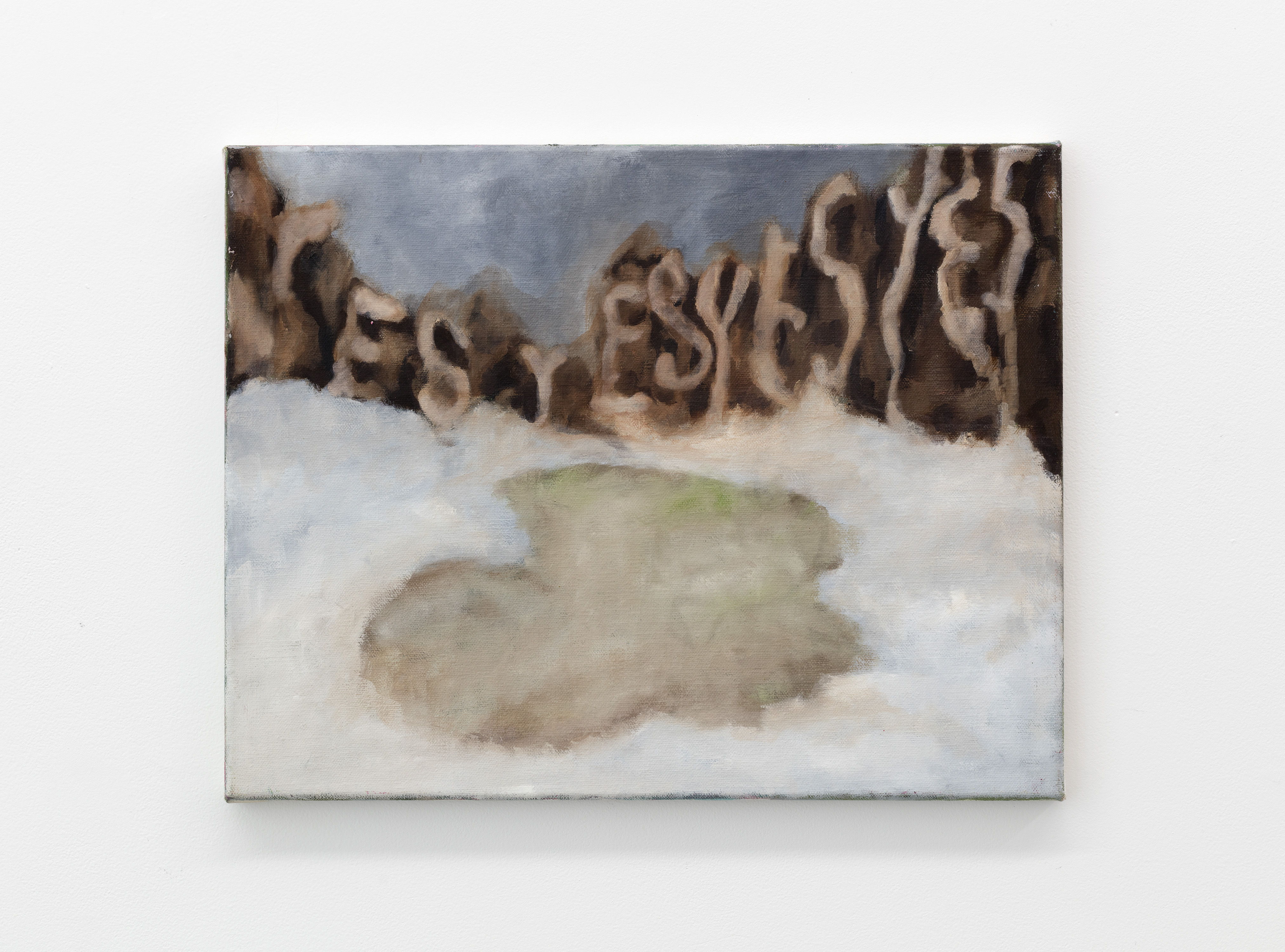 Maria Cruz
Maria Cruz (b.1957, Manila) currently lives and works between Manila and Berlin. Having lived in Manila, Sydney and Berlin, Cruz avoids being bound to a single identity. Educated in all three cities, she presents a composite of sources and outputs in her practice, moving between painting, sculpture and video, figuration and abstraction seamlessly, adopting traditions when suitable, rejecting some, and retaining others. Conceptual, ongoing painting projects with pragmatic formulae, such as her Million Dollar painting series and Yoko Ono text paintings, offer a framework of perverse rules in which Cruz finds incredible liberty as a painter, exercising colour with curiosity, skill, and a fascination for repetition.
Cruz relocated to Sydney in 1980 to attend Sydney College of the Arts (SCA), where she completed a Bachelor of Visual Art in 1983 and, later, a Post Graduate Studies in Visual Arts. In 1985, Cruz moved to the Art Academy of Dusseldorf in Germany where she undertook a Post Graduate Studies with professor Klaus Rinke. In 1999, Cruz completed a Master of Visual Arts at SCA.
In 1997, Cruz won the Portia Geach Portrait prize with a self-portrait. Other awards include the PS1 International Studio Program, New York (2000-01), Australia Council Artist Development and Project Grants (2000-01 and 1999), and the City of Hobart Contemporary Art Prize (2004). Cruz has been awarded several residencies including the Karl Hofer Gesselschaft Residency, Berlin, Germany (2005) and Artist-in-Residence at Canberra Institute of the Arts (1989).
Cruz has exhibited in major exhibitions and institutions across Asia, Australia, Europe and America. Her work is held in major public and private collections including The Museum of Contemporary Art, Sydney and Ateneo Art Gallery, Phillipines.