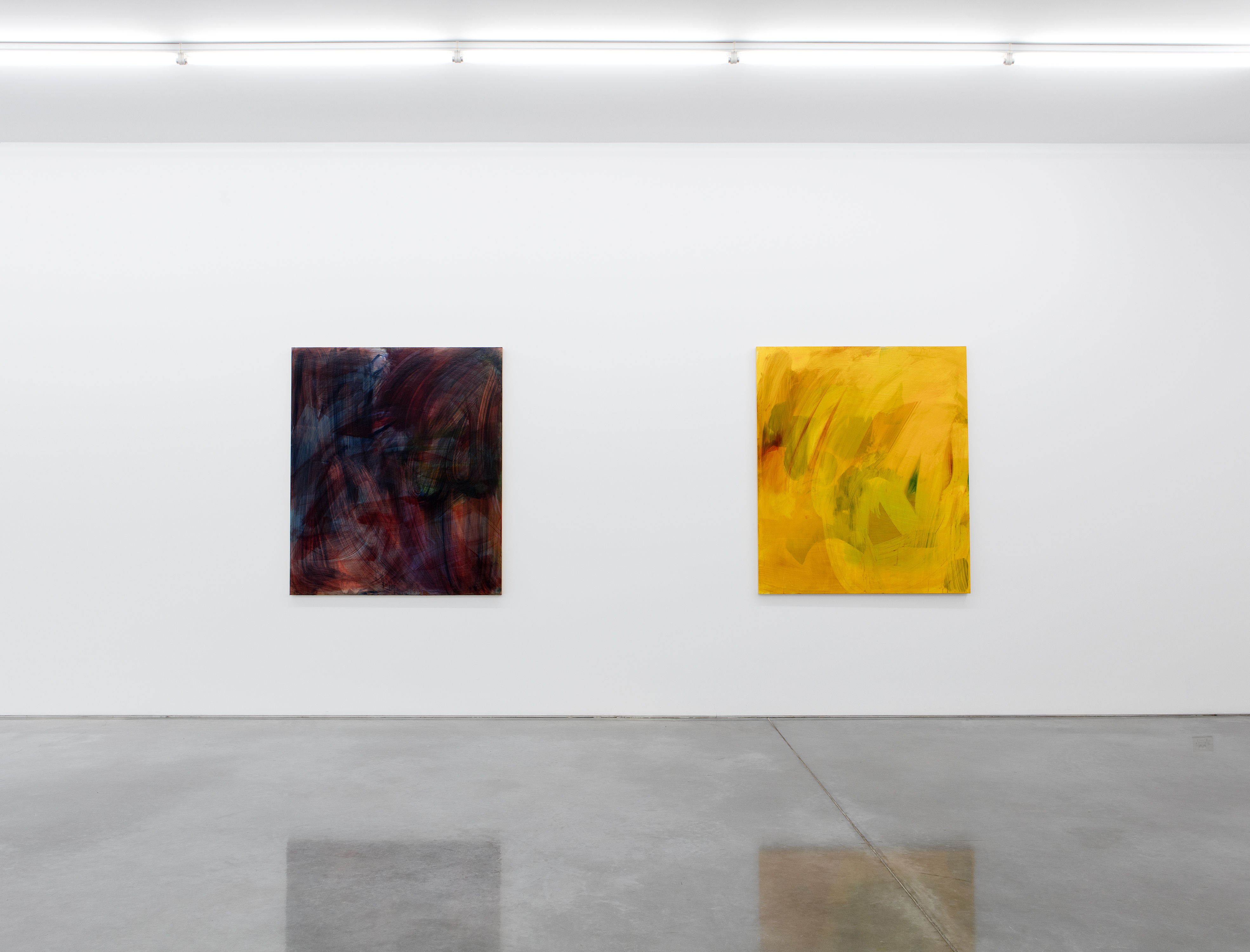 Gemma Smith
Gemma Smith (b.1978) lives and works in Sydney, Australia. She completed a Bachelor of Visual Arts, Painting Studio at Sydney College of the Arts, University of Sydney, Sydney in 1999 and a Bachelor Visual Arts, Honours at Queensland University of Technology, Brisbane in 2004.
Smith's practice to date includes painting, sculpture and collage, and can be read as a nexus of these varied processes Painting, however, remains her primary focus. Always abstract, Smith's paintings identify their own materiality and processing. Shifting between structural and free, small and large scale, her paintings present complex spatial environments as as supremely flat surfaces, worked and reworked with sophisticated and varied brushwork. Colour continues to be both subject and content in her luminous paintings; she interrogates its perception, plays with its chromatic rules, and wrestles with its capacity for both bossiness and ambivalence. Complex colour orchestrations are what Smith constantly refines within her work, creating paintings that are indelible at both the boldest and most subtle ends of the spectrum.
Smith's work is held in many private, state and national collections including The Museum of Contemporary Art, Sydney; The Art Gallery of New South Wales, Sydney; Queensland Art Gallery /Gallery of Modern Art, Brisbane and the Art Gallery of South Australia, Adelaide. In 2012, Smith completed a spectacular 16 x 16m ceiling painting as a major commission for the new Supreme Court Building in Brisbane. In 2019, Smith was commissioned to produce a large wall mural in the entrance to the Museum of Contemporary Art, Sydney, that same year UNSW Galleries held a major retrospective of Smith's work. Notable recent group exhibitions include Superposition of Three Types, Artspace, Sydney; and Painting. More Painting, ACCA, Melbourne. In 2017, Formist publications produced a monograph on Gemma Smith titled Found Ground.